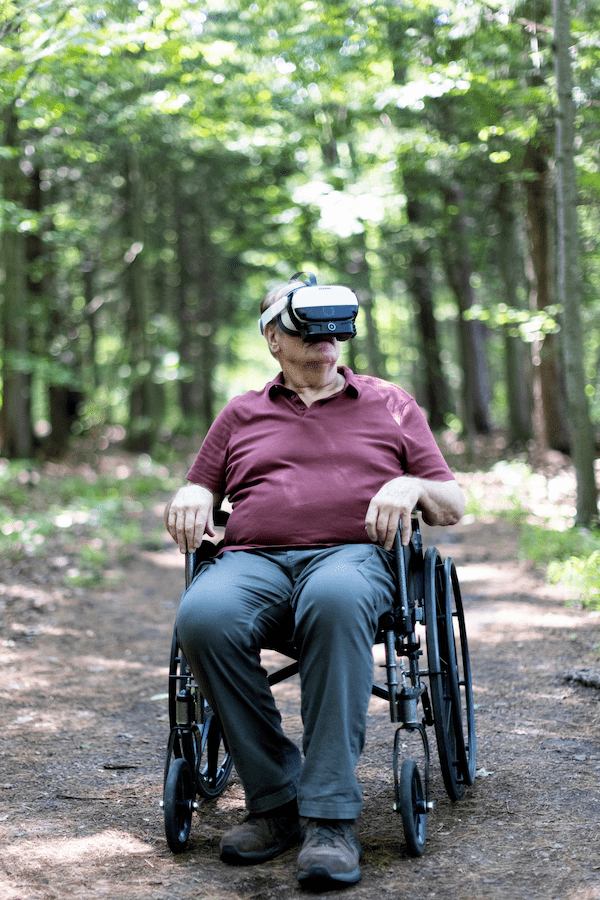 Published June 11, 2021
Findings from a study on the feasibility of addressing anxiety, pain and stress with Olfactory Virtual Reality (OVR)
"Participants -; all inpatient psychiatry patients that [voluntarily] participated in the study -; were immersed in the forest camp environment for 8–12-minutes, in weekly OVR sessions that coincided with their standard clinical treatment plans. Following the OVR sessions, participants reported significant and immediate improvements to their anxiety, stress and pain levels that lasted up to three hours after a session."
Reviewed by Emily Henderson
Medical & Life Sciences News
A study conducted by members of the University of Vermont Medical Center's Inpatient Psychiatry Department found that using OVR Technology's combination of virtual reality and scent simulation saw an overall reduction in patients' anxiety, stress, and pain.
The study, which was published in the Journal of Medical Research and Health Sciences, featured a virtual reality camping experience complete with the smell of roasting marshmallows.
Read the Medical & Life Sciences News article on the study to learn more!