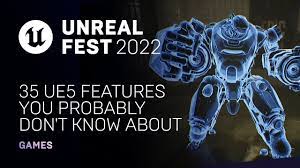 While the concept of the metaverse is not new, in recent years the interest in and accessibility of the metaverse has grown considerably. The metaverse is predicted to potentially generate up to $5 trillion by 2030, per consulting firm McKinsey. And by 2040, 54 percent of experts (who were surveyed by the Pew Research Center) predict that the metaverse will be a part of daily life for a half billion people globally. Companies are coming together to explore how brands will exist in this new space and what the future applications of this technology might look like.
Here is a look at three major international conferences: Unreal Fest, Meta Connect, and the newly-launched Metaverse Standards Forum.
Unreal Fest 2022
Put on by Epic Games' Unreal Engine, Unreal Fest is a conference geared mostly towards creators and users of the 3D computer graphics game engine. This past year (2022) was the largest Unreal Fest to date. Conference attendees heard how game developers are building a brighter future for entertainment.
Unreal Fest also featured speakers and sessions that showcased how real-time technology is bringing industries together. For example, the creator's behind Aston Martin's new car configurator platform shared how and why the luxury car brand replaced its existing car configurator. The new platform, which integrates the metaverse, allows consumers to configure a car virtually. It's paid off: dealerships are seeing triple the referrals. Plus, the number of customers paying for additional features they tried out on the system reportedly rose by 15 percent. According to Aston Martin, the chance to present higher-priced options to potential customers that couldn't be showcased in a visually-beneficial way before, sold the upgrades. What's more, this integration pushed the whole organization forward digitally.
Meta Connect
Each year at Meta Connect (previously called "Facebook Connect'' or "Connect"), industry leaders share the latest technologies of augmented and virtual reality and how to use them. This past year that included Meta announcing their partnership with Microsoft. The plan is to bring Windows apps and Teams tie-ins into Meta's metaverse hardware (e.g., Quest devices, etc.). Microsoft CEO Satya Nadella also said that Xbox Cloud Gaming (Microsoft's streaming game service) will be available on Quest devices in the coming months. It's possible that Microsoft 365 and Windows 365 will go 3D too, which Microsoft believes will drive productivity and creative collaboration.
The Metaverse Standards Forum
Newly formed in the summer of 2022, the Metaverse Standards Forum brings together more than 2,100 companies in an effort to "foster the development of interoperability standards for an open and inclusive metaverse, and accelerate their development and deployment," according to their website. Members include companies like Microsoft, Meta, Google, Adobe, Epic Games, Unity, NVIDIA, and many others, including OVR Technology!
In June 2022, Forum members met for the first time to kick-off their mission. One member explained the importance of this work as such: "for the metaverse to be successful, it must be built on open standards, just like today's 2D web." In other words, developing 3D standards, and making them open, will form a foundation for the metaverse to be built on—and successfully.