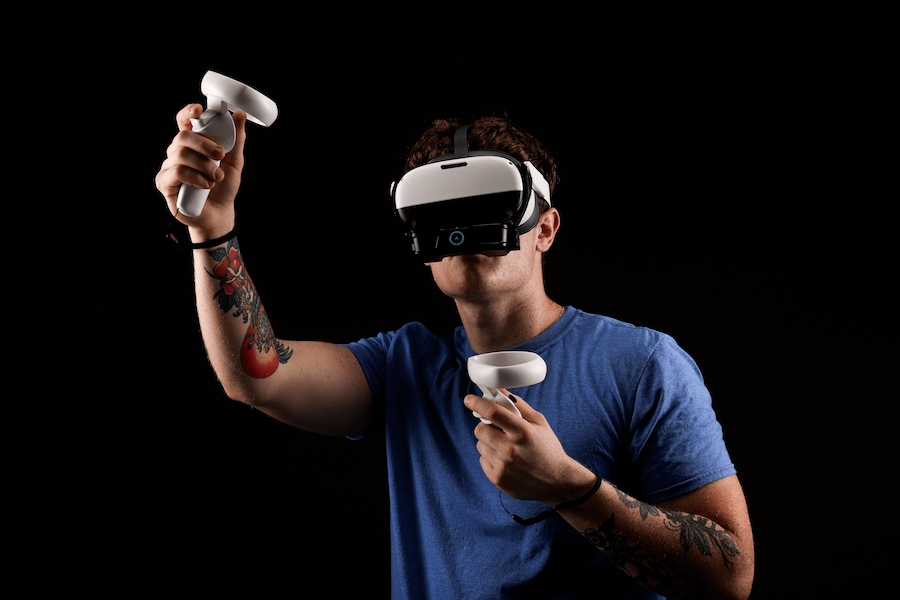 OVR Technology releases its 'INHALE 3' Virtual Reality scent platform for mental health and wellbeing
June 7, 2022
Aguanix
Sam Sprigg - Managing Editor
"OVR is the first company with the right technology and the right approach to bring something to the marketplace that has never existed before and that is effective," said Dr. Rachel Herz, neuroscientist and olfaction expert, who is also a member of OVR's advisory board."
Aguanix was recently able to try out OVR Technology's scent simulating VR technology at AWE US 2022. While there, Aguanix got to learn about OVR Technology's new INHALE 3, an addition to OVR's scent simulating VR. INHALE 3 includes a new scent cartridge with new scents, new meditations, virtual scent orbs that allow you to choose a meditation path, and more efficient navigation and menu options while using the software.
"INHALE helps our patients engage in relaxation," said Charlotte Bareiss, executive director of Ascendant New York, a drug and alcohol detox center. "INHALE helps disrupt the fight-or-flight response and provides the relief patients need to continue engaging with their therapy."
Read more about Aguanix's experience and INHALE 3 here.