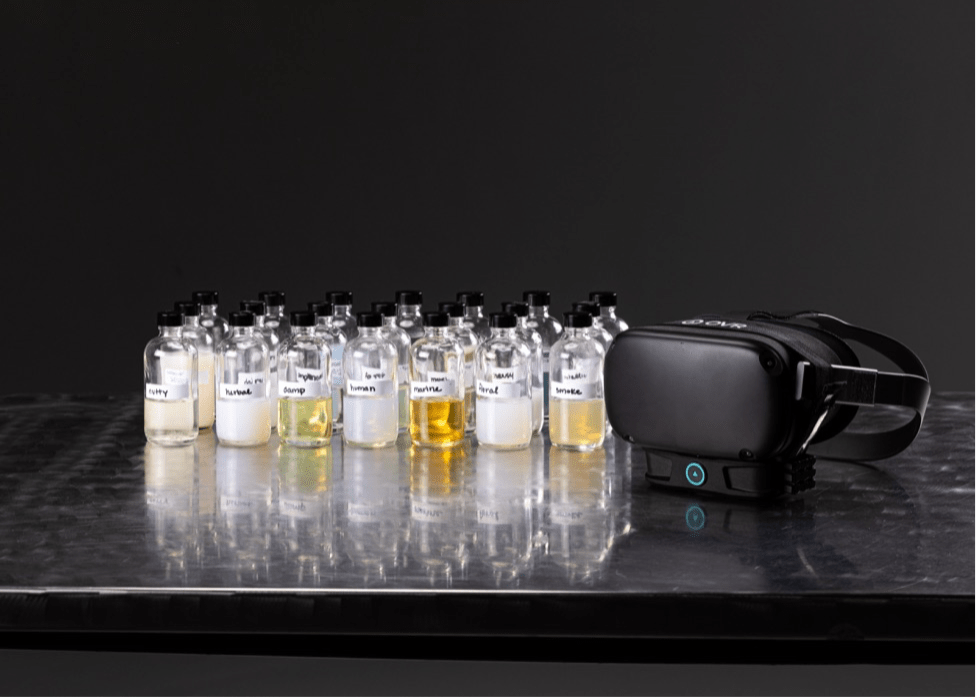 The Health and Wellness Implications of Adding Scent to Virtual Reality - Aaron Wisniewski & Dr. Rachel Herz of OVR Technology
November 17, 2022
Osmosis from Elsevier
Michael Carrese
"Thanks to OVR Technology, a Vermont-based company that has overcome substantial technical challenges to seamlessly add scent to the VR and AR experience.
'Research has shown quite directly that adding sense of smell to VR tangibly increases presence and immersion and the key factors that everybody is looking for when they experience a VR environment,' says neuroscientist Dr. Rachel Herz, the company's chief scientific adviser. And because not everyone has positive associations with scents from the real world, says CEO Aaron Wisniewski, OVR is creating new ones to facilitate the therapeutic impact of the scented VR experience.
The applications for the technology go well beyond recreational use, and the units are already being deployed in clinical settings with one study showing a major -- and lasting -- drop in levels of pain, stress and anxiety among inpatients after doing just a few short sessions with the OVR headset per week."
Click Here to Listen to The Podcast